6 Mil. AEGIS Pink Anti-Static Poly Bags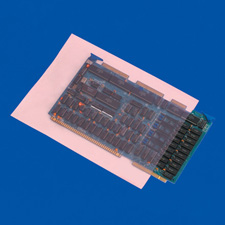 The traditional protective film for packaging static sensitive and
non-static sensitive components where electrostatic contamination
is a problem.
* Has a surface resistivity of less than 1 x 1012 ohms/sq.
* Meets the full static decay requirements of
MIL-PRF-81705D, Type II and EIA-541.
* Produced under strict ISO 9001:2000 manufacturing
guidelines.